Every Monday we mourn the death of the weekend. Luckily, Monday Momentum's got everything to get you through this week–from your morning jams to something to look forward once Friday (finally) comes around.
Here's your weekly dose of motivation. Mondays are tough, BE TOUGHER.
MONDAY MANTRA
Words to live by for the next seven days
"Know who you are and know it is enough"
QUICK PIC
A weekly pic to inspire the rest of the week (or at least the morning)
ANTHEM
A mood-lifting song to get you in the right Monday mindset
READING MATERIAL
An article from around the web to enrich your life
"The Dark Side Of Idolizing Women On Instagram" by Sarah Brown for Coveteur
Instagram is the peephole into the girls' locker room, an exposed platform where women are uniting together to post freely about their darkest insecurities while showing off a little—look at my loft, my tits, my baby, my husband, my friends, my anxiety, my cool life, and my scary feelings. Men watch us like they've always done, and women often forget they're watching.
FACT OF THE WEEK
A conversation starter to help you make new friends or impress the ones you already have
Anglo-Saxons called January "Wulfmonath" as it was the month hungry wolves came scavenging at people's doors.
TREAT YO' SELF
A luxurious item to lust over (or buy if you're feelin' $pendy)
MOTIVATION
What to look forward to this week
It's SUPERBOWL SUNDAY! So whether you're a football fan or not, it's time to drink beer and eat all of the foods. Watch it all (including Lady Gaga's halftime show) onCTV!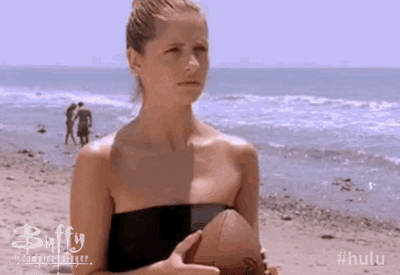 EXTRA MOMENTUM
Let Chief Hopper's powerful speech encourage you to spread love, peace and kindness every opportunity.
Stranger Things actor @DavidKHarbour with a passionate speech at the #SAGAwards.pic.twitter.com/IetrUKE5fb

— Erick Fernandez (@ErickFernandez) January 30, 2017