Every Monday, we mourn the death of the weekend. Luckily, Monday Momentum's got everything to get you through this week—from your morning jams to something to look forward to once Friday (finally) comes around.
Here's your weekly dose of motivation. Mondays are tough, BE TOUGHER.
MONDAY MANTRA
Words to live by for the next seven days
"Time flies but you're the pilot"
QUICK PIC
A weekly pic to inspire the rest of the week (or at least the morning)
ANTHEM
A mood-lifting song to get you in the right Monday mindset
READING MATERIAL
An article from around the web to enrich your life
"Minimalism Is Just Another Boring Product Wealthy People Can Buy" via The Kitchn
Reducing a wardrobe down to a few painfully elegant cashmere-cotton blend tops is only really possible if you can put down at least $1,000 in one go for the creation of your "capsule wardrobe." The visual cues and undercurrents of moral superiority it apes, the "no-makeup makeup" because you've bought $250 worth of nigh-invisible Glossier products, the vaguely Japanese home decor because we assume literally anything that isn't crowded with color and pattern is somehow automatically Japanese — it's all about spending an incredible amount of time and attention to look as if you hadn't thought about it at all.
FACT OF THE WEEK
A conversation starter to help you make new friends or impress the ones you already have
The average postage stamp glue contains 5.9 calories per stamp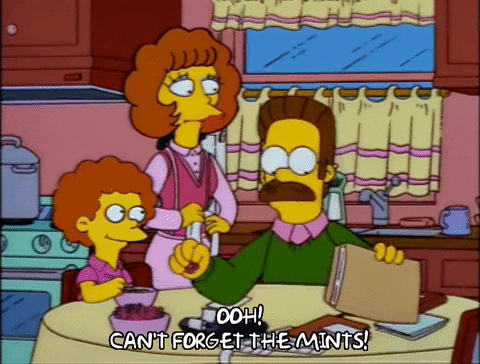 TREAT YO' SELF
A luxurious item to lust over (or buy if you're feelin' $pendy)
MOTIVATION
What to look forward to this week
Just a few more days and the long weekend is here! Whether you're off the cottage or taking it easy at home contemplating how to seize the end of summer, we hope you have an unFORAgetable one.